Wide stretch range – For easy and reliable operation in the field
Lower cost per bale – 10-30% higher output per reel in comparison to other brands
Reel edge protection with the one piece packaging for easy handling (Click here to learn more about our patented sleeve packaging)
Independent tests prove increased silage quality*
Heavy duty baling – World class tear resistance when you need it (patented)
*Test by Swedish University of Agricultural Sciences (SLU) 2015
Unique benefits of mantle film
It is now possible to produce ensiled forage without using net wrap. TenoBaleCompressor is a new solution that, when used in combination with high-quality stretch film, makes bales easy and convenient to handle at the same time as the preservation of energy and nutrient content improves. Silage bales that are baled with TenoBaleCompressor have a considerably higher density and more stable shape than what was possible using net wrap.
TenoBaleCompressor is made using ourunique PlusTech technology platform. This technology is based on a unique production method that can make thinner films without any loss of performance. The strength and convenience of this film make it easy to handle in the field. The film can be stretched tighter around the bales, resulting in bales that are more compact and have a higher density.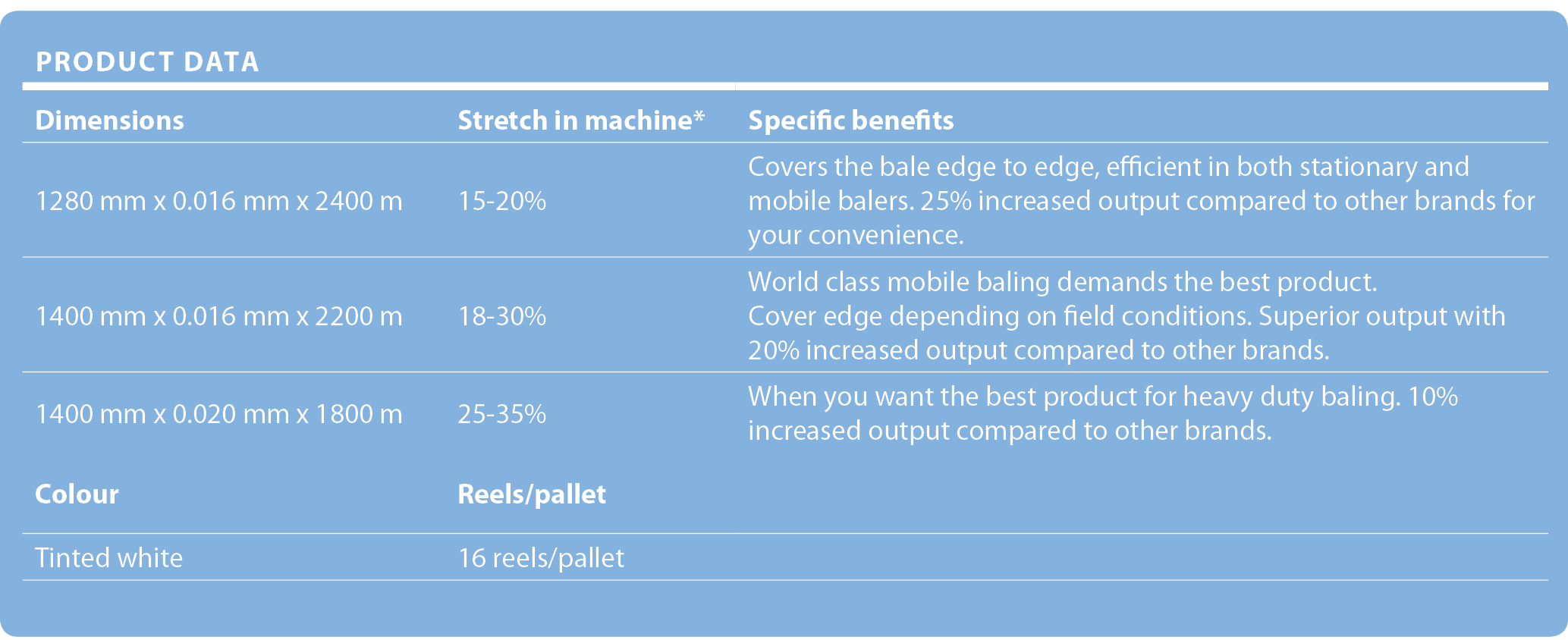 Easier and safer to handle
In addition to its ability to preserve high nutrient value, mantle film produces compact and stable silage bales that are easier to handle and transport. Mantle film also offers several major benefits during storage and feeding. Silage stretch film and mantle film can be opened and removed in a single step. This means that manual handling can be minimised by using an automatic opener. The waste films can then be recycled in the same waste fraction, which saves a lot of time-consuming work. If bales are wrapped with net it can freeze to the silage in winter, meaning added work and a waste of valuable forage. These are now problems of the past! The material properties of TenoBaleCompressor ensure both improved storage and more convenient handling. The Cover Edge feature, which gives a possible overlap of 2–3 cm, reduces the risk of damage to the stretch film when bales are wrapped. Mantle film also reduces the effects of damage such as attack caused by birds. The film fits tight, so mould penetration is limited to the area of damage.
TenoBaleCompressor® – With patented unique features and benefits!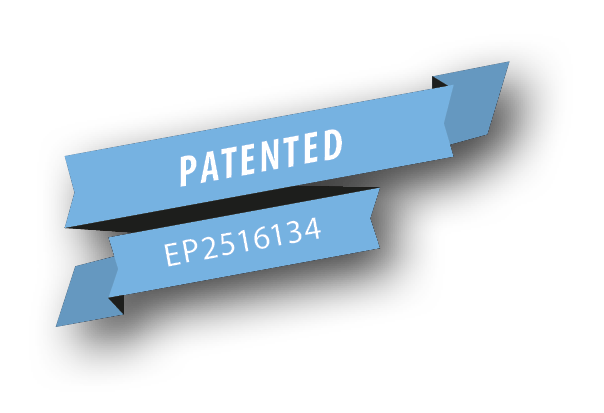 TenoBaleCompressor is patented (EP2516134) due to its unique recipe and manufacturing technique (PlusTech) which gives high user value. The main factor is the high elasticity which gives many advantages for the user. The elasticity allows the film to be pre-stretched at a high level in the baler. This increases the output (bales/reel) without compromising on the toughness of the film. The elasticity also gives a high resistance against damages that can be created in the bale camber or in the bale transfer to the wrapping unit. The elasticity also prevents the film from tearing up if damages occur. The level of prestretch is always a balance of the type of crop that is baled, for maximum output TenoBaleCompressor is the perfect choice!
TenoBaleCompressor® and Tenospin plus® – A superb combination!
By using a combination of our products based on the PlusTech technology platform, each bale of silage you produce has the best possible foundations for efficient handling and maximum financial yield.
We work closely with end users
We have a very close cooperation with contractors and farmers. The exchange of experience between our product specialists and the people who use our products daily plays a very important part in our development process. Before we bring a new product to the market we always take special care to ensure it actually delivers what we promise. Each season a number of selected co-developing customers help us to evaluate and verify our products. This partnership provides continuous feedback and guides the development of our next generation of products for reliable protection of forage.
| Dimensions | Colors | Reels per pallet | Manual | Machines |
| --- | --- | --- | --- | --- |