Collect and recycle with the help of collection systems
If you're wondering why it's important to collect used bale wrap films, the answer is simple. Our products are made from high-quality Polyethylene (PE) and are 100% recyclable. By collecting and recycling used films, we can give plastic a new life and reduce waste.
In our special loop process we recycle used bale wrap films creating new high-preformance films from the used material. Check out our Tenospin loop if this sounds good to you!
To ensure proper disposal, our bale wrap and mantle films should be sorted according to local regulations or recommendations set up by collection systems or recycling systems. This also applies to other agricultural films, such as silage film, sleeve plastic packaging, and cores. We have indicated the respective recycling fractions for material used in our products on the packaging.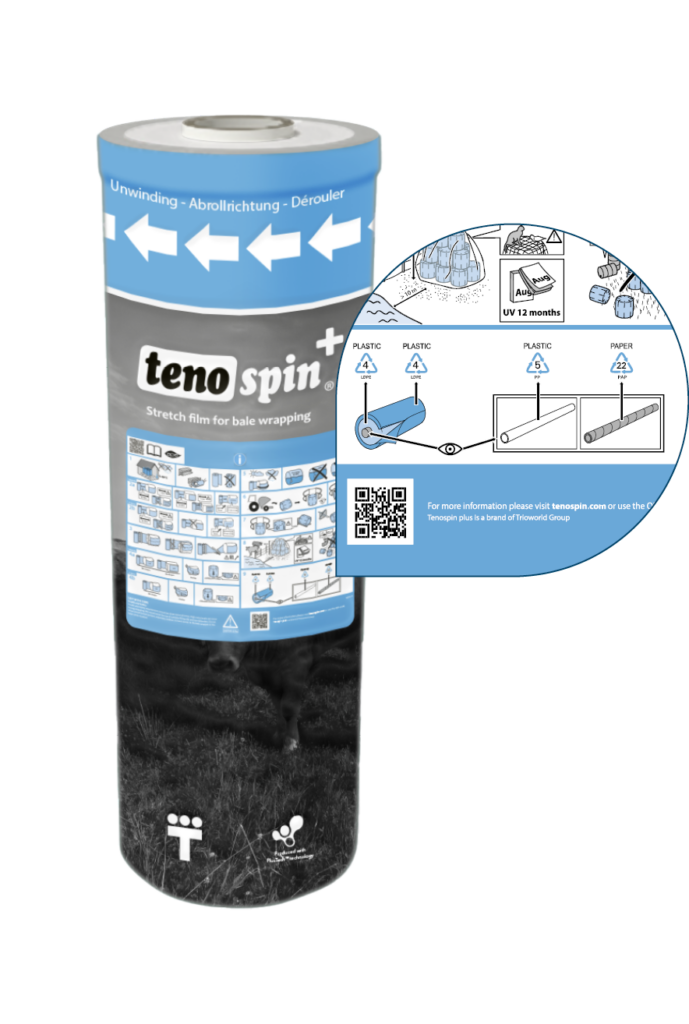 National Collecting Schemes (NCS)
National Collecting Schemes (NCS) play a vital role in facilitating the return of agricultural plastic waste. To make it easy for farmers to recycle their waste, collection systems need to be available close to them, and therefor have been established in various regions. At Tenospin, we support all initiatives for NCS or other collecting systems in markets where our products are sold. We are proud to be one of the founding members of APE Europe, a non-profit branch association that supports NCS initiatives in Europe. To learn more about the detailed work of APE Europe, click here.
Below is a list of established collecting systems. If there is no NCS listed for your country, please contact your local dealer. Several additional countries have already taken steps to establish collecting systems and recycling initiatives.
Remember, by recycling agricultural films, you're not only protecting the environment, but you're also giving plastic a second life.